ACC Wins "Global Excellent Investor" Award
16 July 2018
The Global Solar + Energy Storage Congress & Expo 2018 was held on July 2-4 in Shanghai. As one of the most influential congresses focusing on the solar and energy storage markets, it attracted over 1,000 representatives from government, energy storage products manufacturers, investors and other related sectors.
Several awards were given out during the congress to recognize outstanding enterprises and professionals in the industry. Asia Clean Capital won the "Global Excellent Investor" award for its high-end portfolio and stable business growth.
Speakers from China and abroad shared their perspectives in technologies, applications, opportunities and challenges for solar and storage development in global market. Thomas Lapham, CEO of Asia Clean Capital, was invited to share his insights on solar investment at the panel discussion themed "Innovations in Solar PV plus Energy Storage Financing."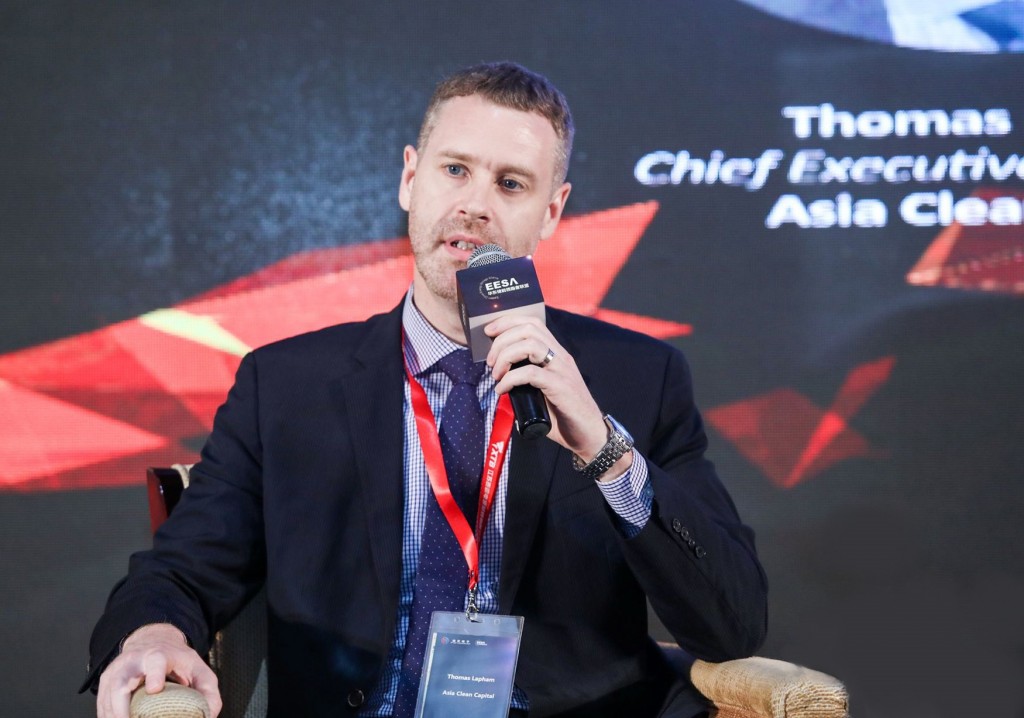 The energy storage industry is set to rise dramatically in coming years. According to Bloomberg New Energy Finance, the global energy storage market will double six times between 2016 and 2030, rising to a total of 125 gigawatts/305 gigawatt-hours. Mr. Lapham said, "As storage costs continue to fall, it will become increasingly compelling for enterprises to deploy integrated solar-plus-storage projects, so that they can maximize their usage of renewable energy."
Asia Clean Capital's business focuses on rooftop solar projects. It has successfully invested in and built solar projects in the PRC for many of the world's leading corporations, including Danone, Nestlé, Coca-Cola, Volkswagen, Unilever, Fujitsu, and others.