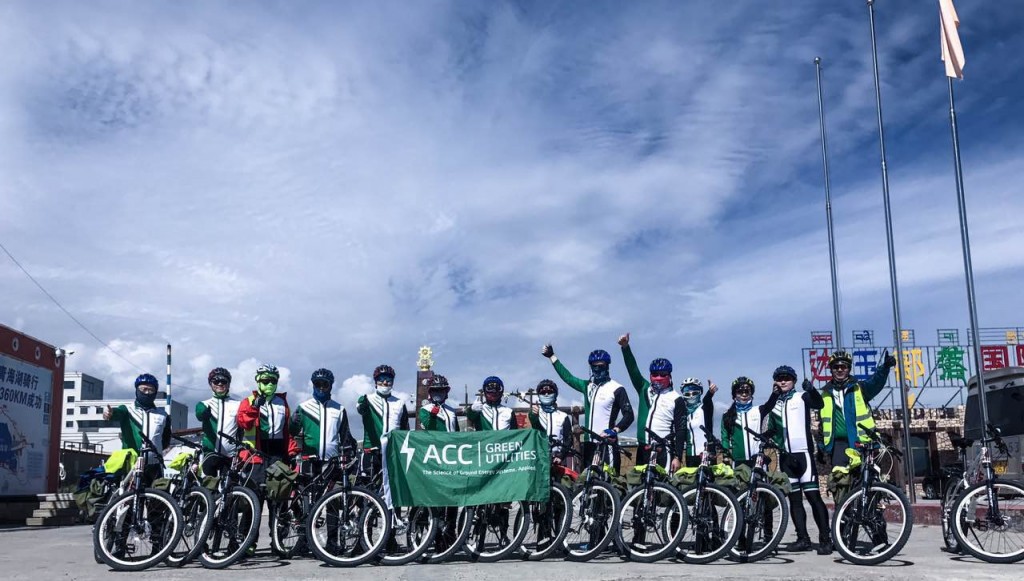 Check out our amazing trip to Qinghai Lake and how the team finished 320km cycling in just 4 days!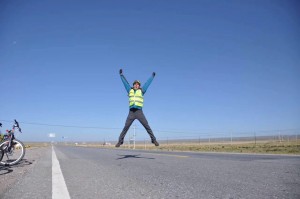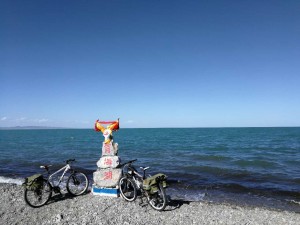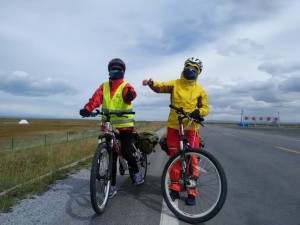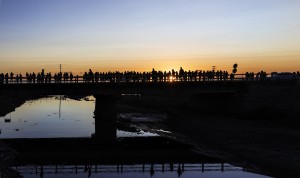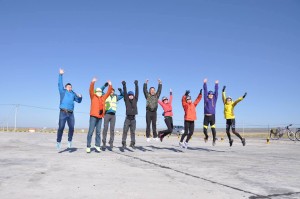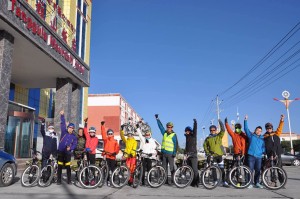 News Archives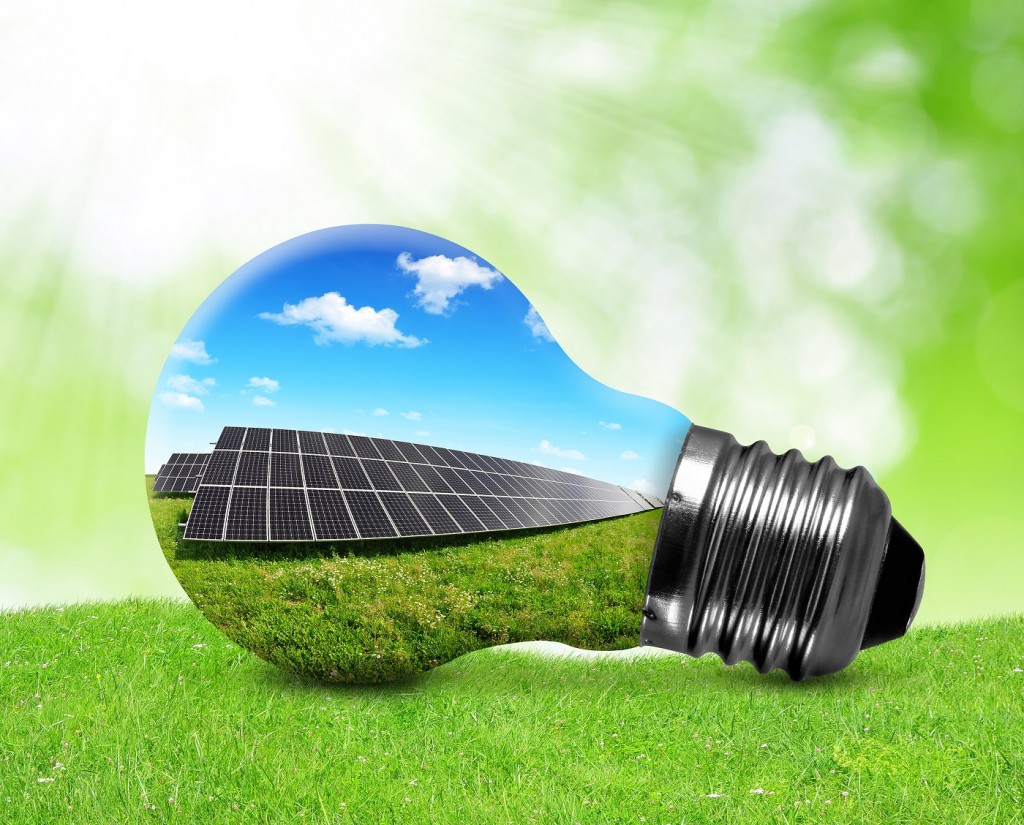 June 5- 2017 · Beijing · Today is World Environment Day, which has been held each year on June 5 since 1972. Many countries will carry out activities related to the protection of the environment on this day to stimulate worldwide awareness of the environment and encourage political attention and action.
The theme of the 2017 World Environment Day is "Connecting People to Nature – in the city and on the land, from the poles to the equator". The host nation is Canada.
Asia Clean Capital is proud to release our "Sustainability Report 2016" on 2017's World Environment Day. Since its establishment, ACC has been committed to the development of green renewable energy. We advocate a green way of life and also actively help more enterprises to implement cleaner production, combining energy-savings and emission reductions with sustainable development.
To read, please click "ACC Sustainability Report 2016"
News Archives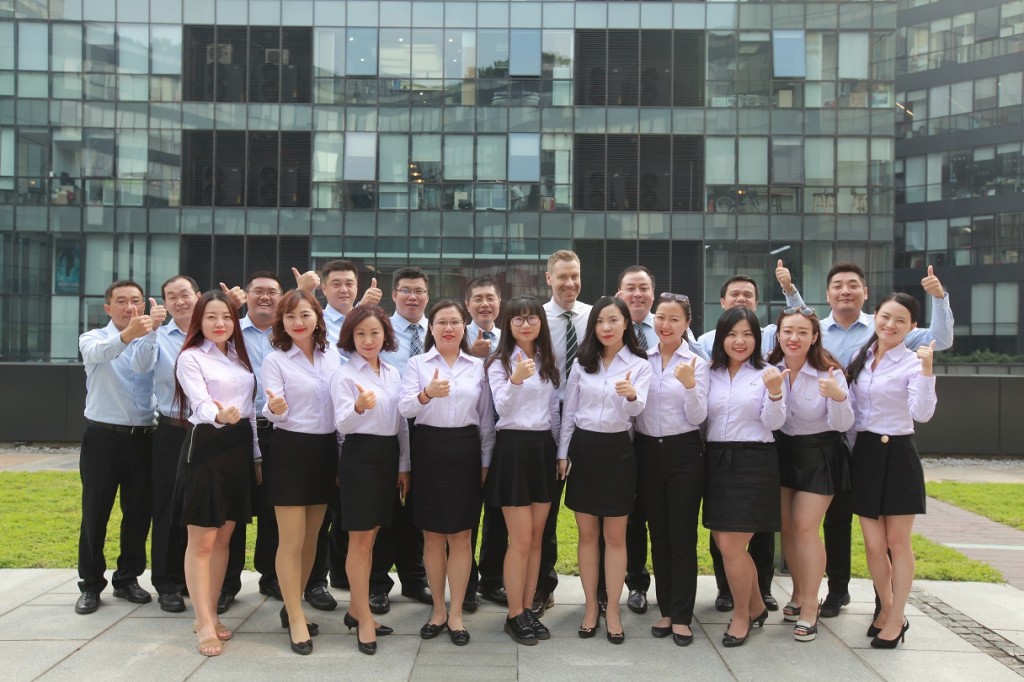 Asia Clean Capital Ltd. ("ACC") is a leading clean energy solutions developer that serves large multinational and domestic firms throughout China. The company is the only distributed solar developer invested in by Goldman Sachs and DCIF in Mainland China and was named the "Best Distributed Solar Developer" by TÜV NORD Group in 2016. Focused on rooftop solar projects, ACC invests 100 percent of the project costs and provides the design, engineering, equipment, government approvals, installation, and long-term maintenance of solar systems. All electricity produced through ACC's solar projects is then provided to clients at agreed rates lower than when purchased from the local power grid. ACC's project sites are typically large production facilities with electric demand from one to twenty megawatts, existing clients including Coca-Cola, Swire, COFCO, Volkswagen, SKF, Unilever, IKEA, Andritz, Schindler, Lee Kum Kee, Tsuneishi etc. The company has offices in Beijing, Shanghai, Tianjin, and Hong Kong.

News Archives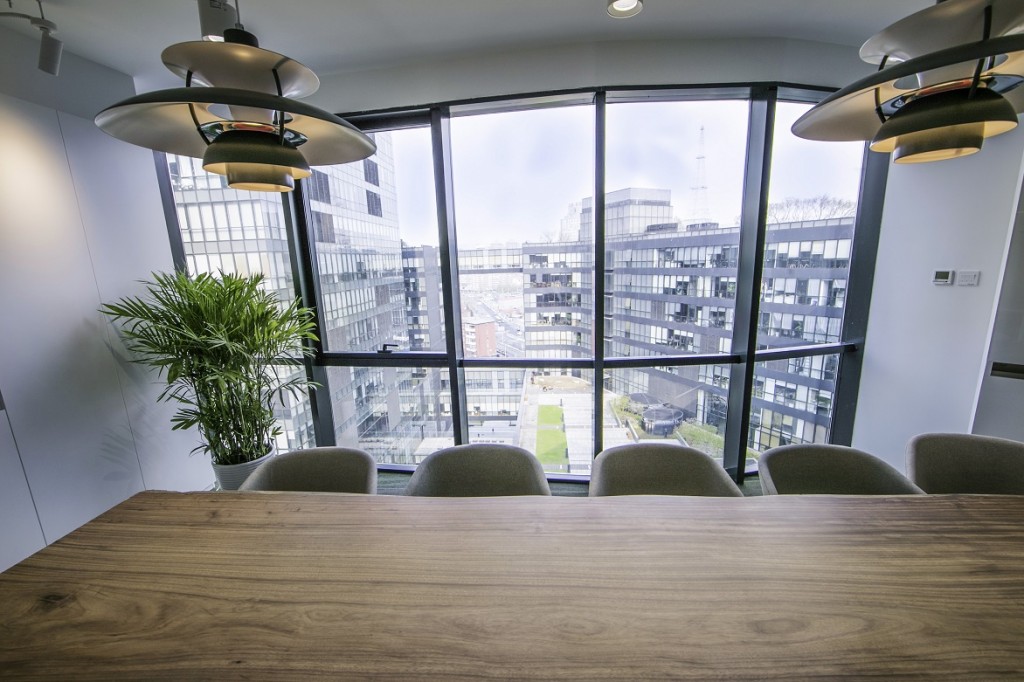 ACC is excited to announce the opening of our new Beijing office. With more than double the space of our previous office, the space has been designed with the themes of sustainability, efficiency, and open collaboration. Unique materials such as salvaged old-growth timber, recycled solar panels, and UV resistant glass have been used throughout the design, and open meeting spaces have been adopted to foster inter-group communication. If you haven't visited us yet, please stop by and see the new space!
News Archives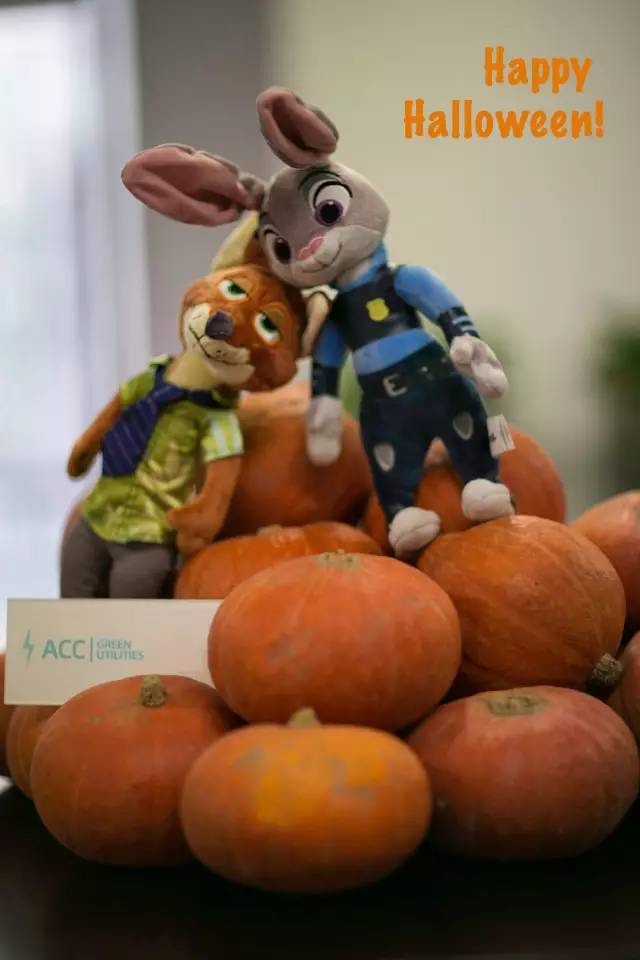 ACC Halloween Party 2016 is coming, what are you going to dress up?
1st Nov, 2016
The Halloween party is one of ACC's traditional company events. Let's find the most classic costumes at this year's party!
1. The "king" and "queen" of the party.
2. Winners tied for second place.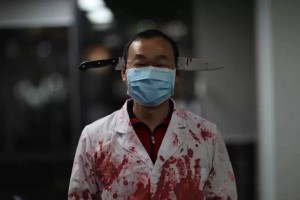 3. Winners tied for the third place.
Men's group: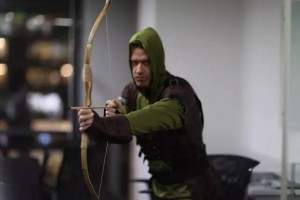 Women's group:
4. Winners tied for the special awards.
Men's group:
Women's group:
Halloween celebrations around the world are still on, and the ACC team wishes everyone a very happy Halloween!
—END—
News Archives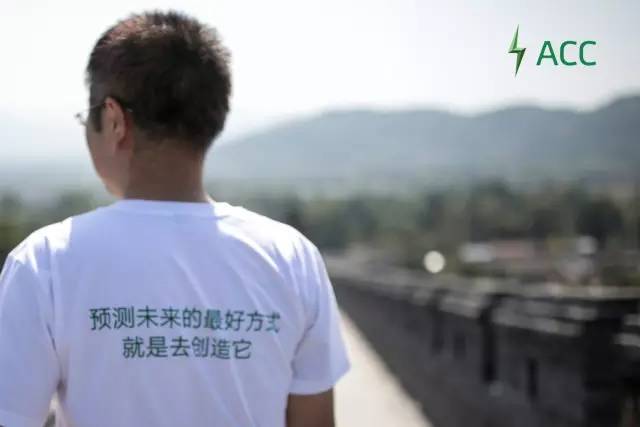 22nd Sep, 2016 – 4-days ACC teambuilding in Shanxi province kicked off.
Day 1:ACC team members departed from Beijing for Linfen city in Shanxi and visited one of the most beautiful waterfalls in China – Hukou Waterfalls. It was the source of inspiration for the Yellow River Cantata and a great symbol of the Chinese nation.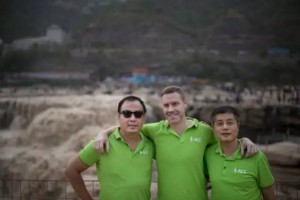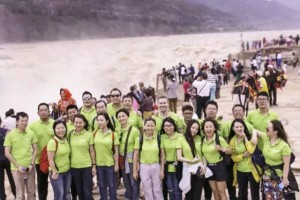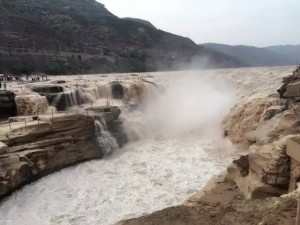 Day 2:A.M. ACC team members visited the Wang Family Residence, nicknamed "The Forbidden City of Shanxi."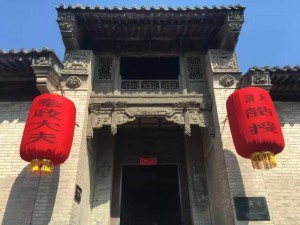 P.M. ACC team visited Mianshan Mountain, the headstream of China's Cold Food Festival, and the Shuitao Canyon natural scenery and Daluo Gong nearby.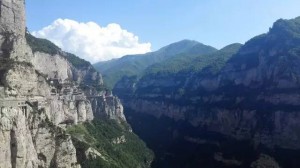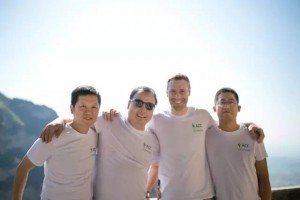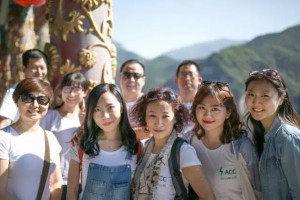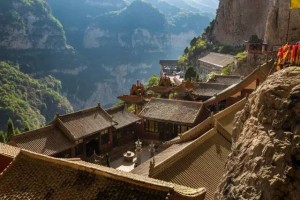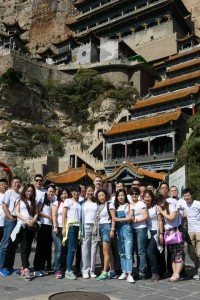 Day 3:ACC team visited Pingyao City, the best preserved ancient city in China with over 2,800 years of history. ACC team members watched "See Ping Yao Again," the experimental exhibition drama directed by Chaoge Wang.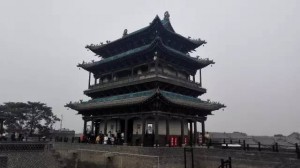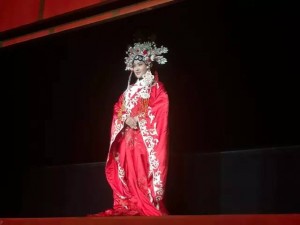 Day 4:ACC team visited Jinci, the most famous monument in Taiyuan, and finished the memorable teambuilding.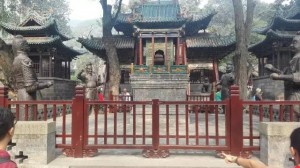 —END—
News Archives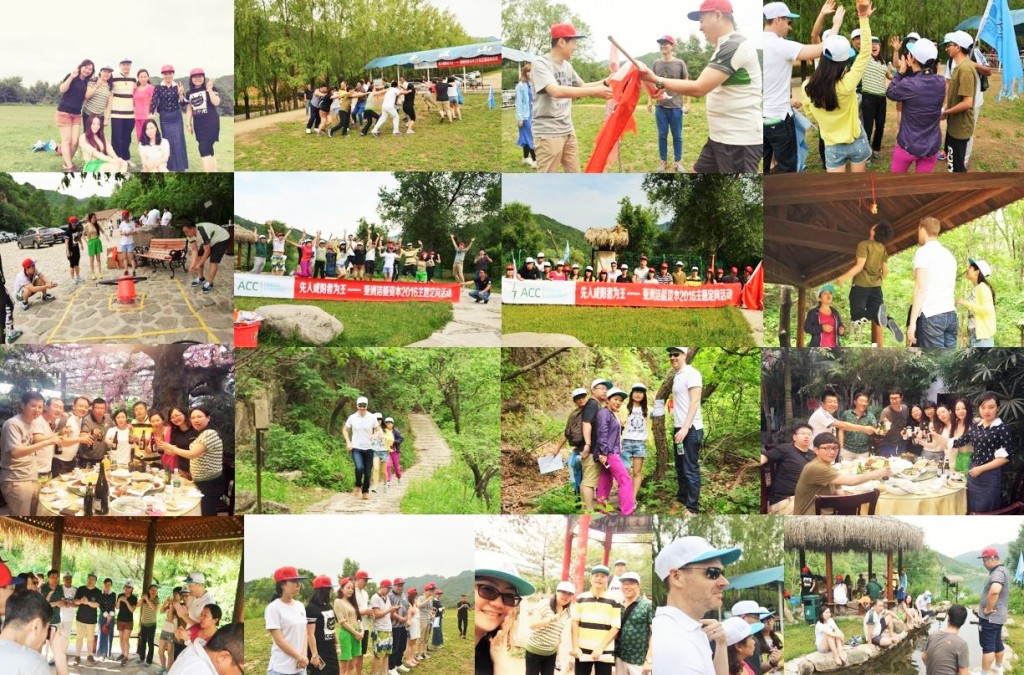 Jun 2016 — An ACC orienteering event was organized at Yudushan Natural Scenic Zone in Huairou District this June. Orienteering is an adventure sport in which participants navigate using a map and compass to find their way between control points of various natural and man-made features marked on a specially drawn map. The skills required for orienteering are choosing the best route between control points and good team coordination, a real combination of metal challenge and physical challenge to the players. Ten points and tasks were planned and designed for the game by of the outsourcing training company.
ACC staff was divided into two large teams and four small groups. Two teams had to find all points marked on the map and complete the tasks given by on site trainers at four main spots, and ultimately infer and arrive at the destination according to all clues searched at each spots within a specified time.
ACC team members gained a lot of fun in the beautiful natural scenery.
News Archives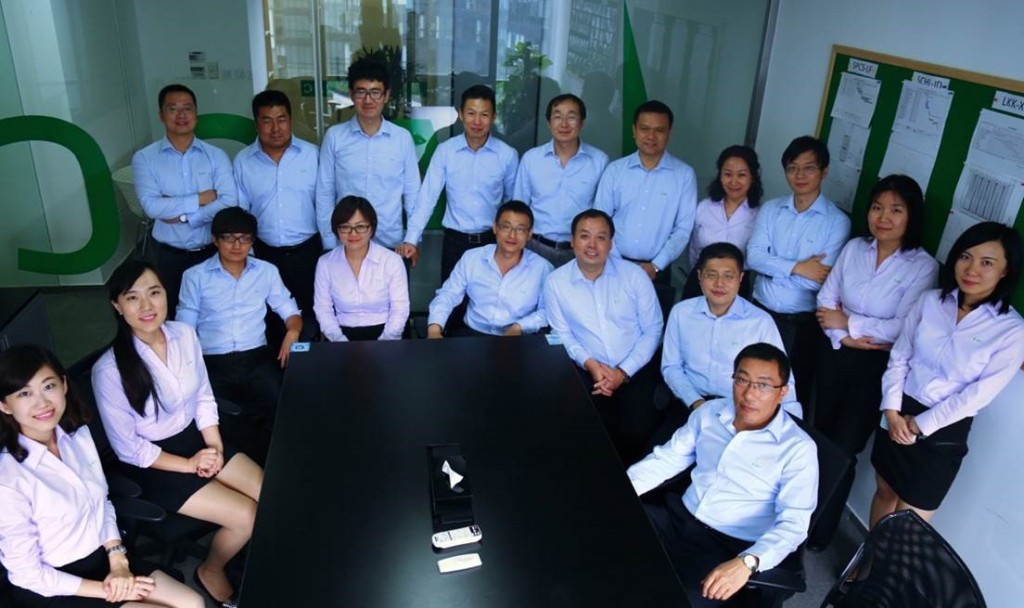 ACC's website has just relaunched with a fresh new look. You can also add our company WeChat to stay up on the latest issues and trends of ACC and the industry.
Our WeChat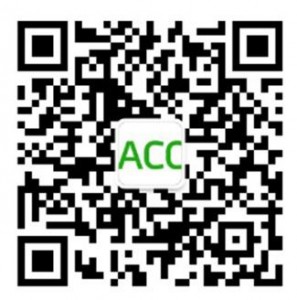 News Archives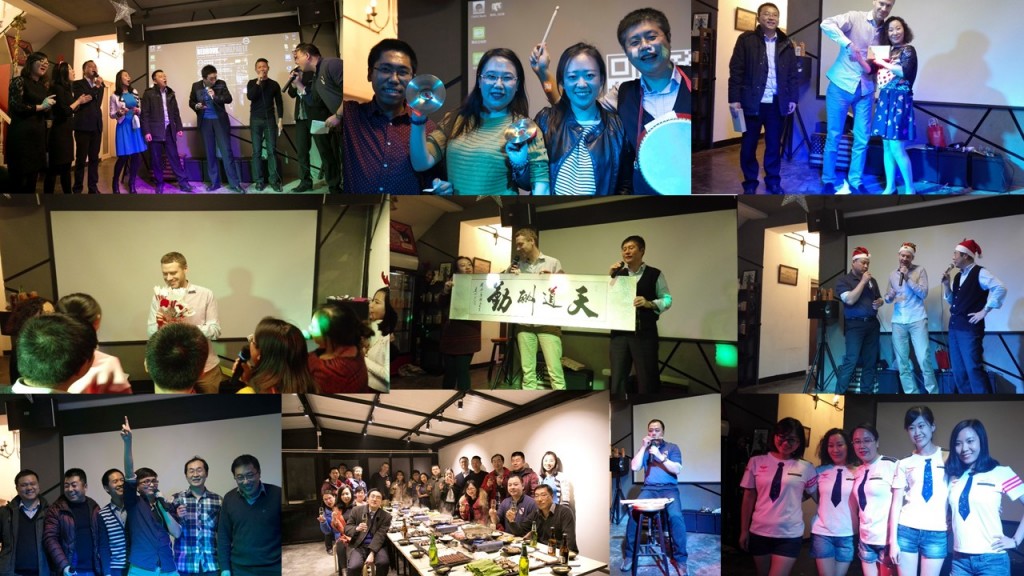 Dec 2015 — ACC held a special overnight home party at a villa outside Beijing to celebrate Christmas and the coming New Year. After the hot pot dinner, each department performed a skit or other entertainment that they had practiced in the weeks prior. Programs included singing, free talk, poetry, dancing, Errenzhuan folk dancing, instrumental performances, a cappella, and more. In between the performances the team continued our Christmas traditions of exchanging gifts, playing games, and lucky draws. Laughter and applause continued late into the night, making Christmas Eve 2015 one that will last in ACC lore long into the future.
News Archives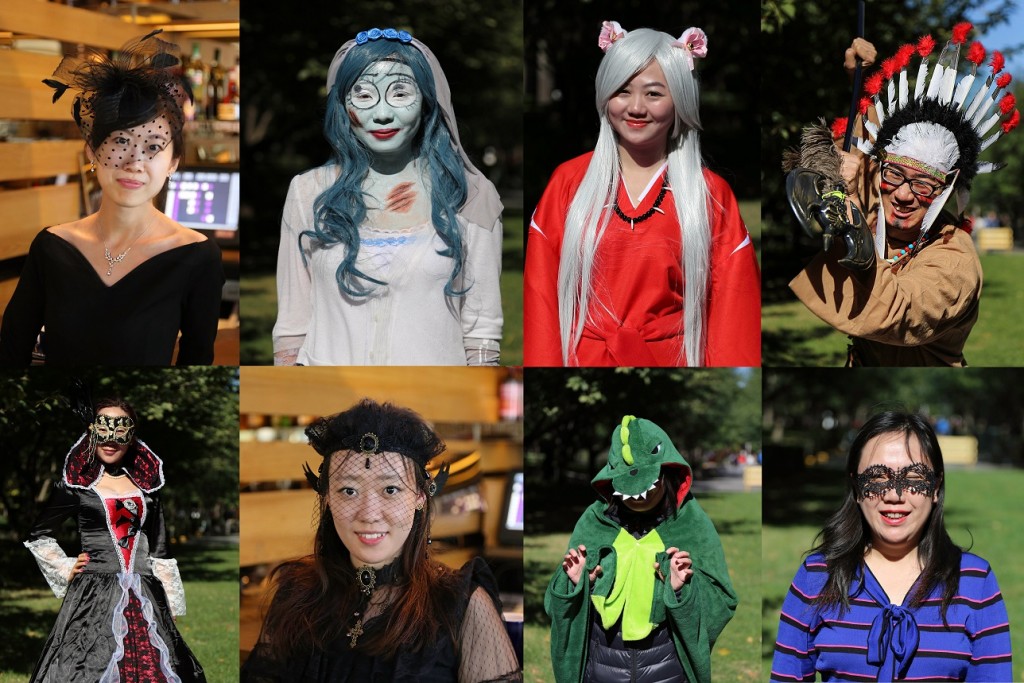 Halloween 2015 — ACC celebrates Halloween in style–gothic and cosplay costumes win top prizes, including extra vacation hours!
News Archives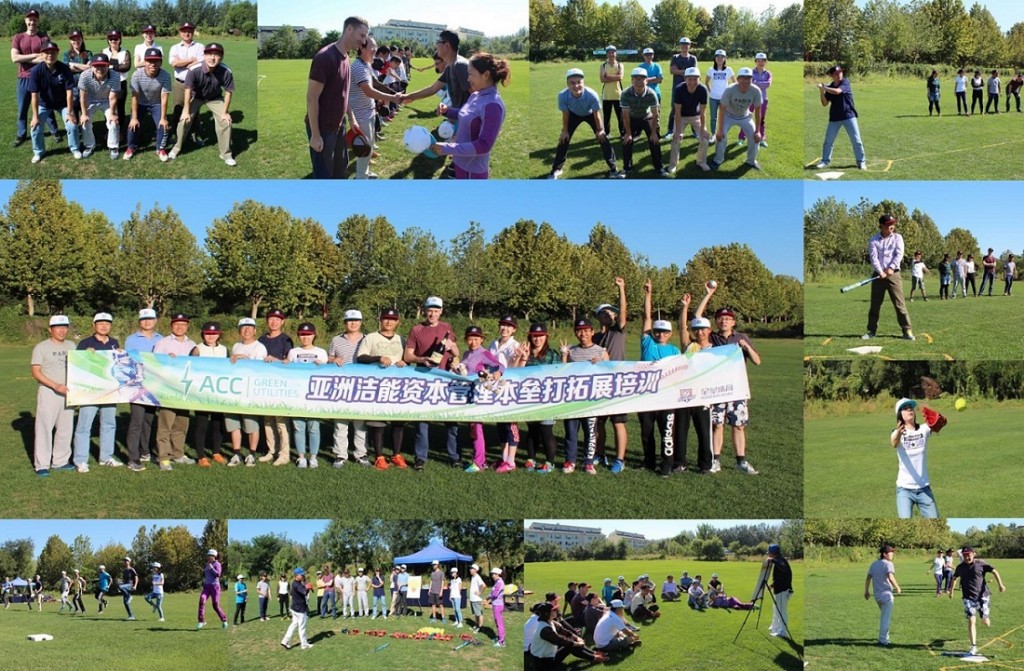 Sep 2015 — At ACC we believe in putting people first. Promoting exercise and good health is a great way to get out of the office and enjoy the outdoors, and it lets people feel rested and more focused when they return to their desks. And besides that, it's a lot of fun! As part of our regular company activities, ACC's entire staff enjoyed outdoor baseball training on a bright September day. Sweating on the field, fighting for the team, you can find the ACC spirit on the field!
News Archives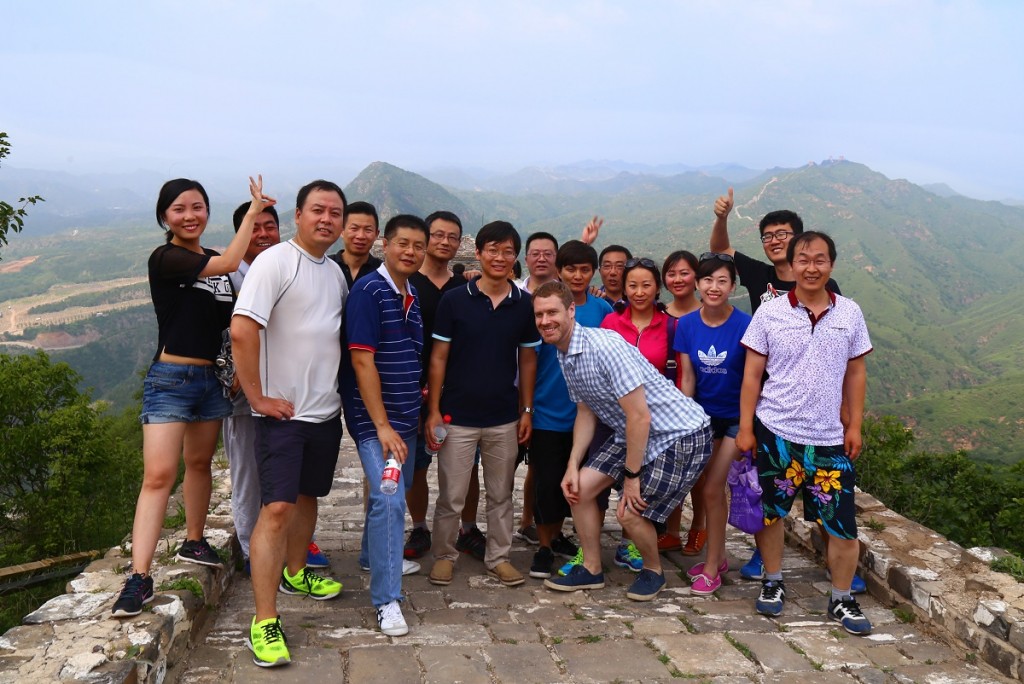 July 2015–Asia Clean Capital chose the Great Wall Shuiguan and Gubei Water Town as the destination of our outdoor team-building this Summer. As the famous saying goes, "He who doesn't reach the Great Wall is not a true man."   True to our word, every ACC team member proved his / her mettle! Three days' team building in the beautiful water town at the foot of Great Wall not only relaxed the ACC team members, but also deepened our cohesion and team spirit.
News Archives